We build innovative solutions for Public Safety, State and Local Government
Think Forward
Every problem has a solution – It's our job to find it.
We solve problems to completely transform the way our clients work regardless of industry, vertical, seasonality or specialty.
We challenge 'normal' by taking the old, antiquated processes that businesses see as  standard and completely reinvent them.
Our award-winning solutions have become nationally
recognized and used in their respective industry
Cloud Computing We build innovative products using the latest cloud
technologies to solve real world problems. 
Data Insight
We design and build data warehouses and provide insight to the data using advanced visualization.
Custom Development We build custom solutions that fit the exact needs of our clients. We also develop seamless integration with off
the shelf products.
Mobile Development Our professionals are experienced in building both iOS and Android applications.
Consulting
We offer expert advice on how to best use modern technologies to
enhance the efficiency and effectiveness of your organizations. 
Strategic Staffing We provide IT resources for an entire project or for
specific client needs. 
Technology and Partners
Helping Businesses Around The World
Businesses today across borders and regions, so you need a service provider that goes where you are. With a large network of U.S and globally based locations and service centers, we have the infrastructure to provide the services you need, when and where you need them.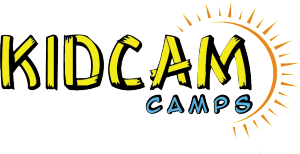 CLIENT TESTIMONIALS
What our clients are saying...
"The FusionStak team has
become a critical part of
our technology
infrastructure. We are
always able to count of
them to deliver the results
we expect"
"FusionStak consultants do
a great job and continue
to provide great support
for the maintenance of
our application."
"FusionStak has helped us
reach all new levels of
efficiency and
productivity. Their
professionalism and
expertise are second to
none!"
Why choose us?
At FusionStak, we leverage IT solutions and security to help you:
Protect your business

Reduce risk by preventing (or recovering from) security breaches.

Optimize IT systems

Improve efficiencies, drive cost out of processes.

Empower your employees

Allow our employees to do more and go further.