National Awards and Recognition

Powering Data-Driven Decision for Business Success
Fusionstak works closely with clients providing them quick ROI and help business deliver better services to end users. Read more.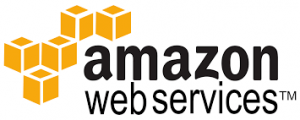 CloudGavel Selected as Finalist for Amazon's Partner in Innovation Award
CloudGavel was selected as a finalist in Amazon's City of a Cloud contest.  This is a contest that focuses on tech companies throughout the world that are making huge advancements in providing top-notch solutions to the public sector.  This is a tremendous honor for us to be a finalist out of the thousands of companies who were vetted by Amazon.  CloudGavel is only the second Louisiana company to ever be chosen as a finalist and the only one that services the Public Safety community.  It's true validation that we are focused on delivering the best product the market has to offer and that we will never settle for second best.  This recognition will also bring much-needed awareness to the ongoing efforts of local law enforcement agencies and their constant fight to keep citizens safe.

CloudGavel wins IJIS Institute 2018 Innovation Award Honorable Mention
On February 7, 2018, the St. James Parish Sheriff's Office and CloudGavel, LLC, were presented with the Honorable Mention for the 2018 IJIS Institute Innovation Award. This award is given to private/public partnerships that work to further the sharing of information among the various groups involved in the Criminal Justice System. Read More