Everyone agrees that there is a growing demand for advanced training within the law enforcement community and FusionStak and the National Command and Staff College are stepping up to meet those demands with the launch of the CloudGavel Academy. The CloudGavel Academy will vastly accelerate the pace of leadership training for our law enforcement officers by allowing easy access to on-demand training.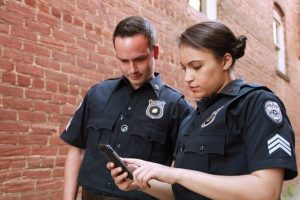 The proven key performance indicators are as follows:
Increase Leadership Capacity
Increase Collaboration & Productivity
Enhance Well-Being & Thrive
Enhance Community Engagement
Reduce Risk & Liability
Reduce Internal/External Complaints
Reduce Litigation
Reduce Settlements
CloudGavel is the nations most widely used electronic warrant system whereby more than 18,000 officers and Judges use CloudGavel to create, review, and process warrants electronically on a daily basis.
The National Command and Staff College is the nations top training platform for law enforcement personnel where more than 17 million hours of online training has been completed since 2010.
Through this new partnership, CloudGavel users will now have full access to the National Command and Staff College training courses through the CloudGavel Academy at discount prices. CloudGavel users will also have access to scholarship opportunities to help fund the cost of training.